JK Companies started in 1990 by Jason Krapf. Initially, Jason started building while in high school and then was hired by a local builder as soon as he graduated.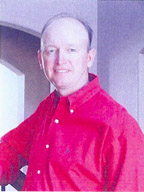 After a few years as a carpenter, Jason realized in order to deliver the quality product he wanted he would have to be in business for himself. So, in 1990 JK Companies was formed.
Quality has always been very important to Jason and continues to be a primary focus of his company today.
Jason designs and builds homes as if he were going to personally live in them. He works along side his crew on every project to ensure there is no compromise to quality.
Unique architecture and design has and continues to be a real strength for JK Companies. The personal touches that Jason gives to each home is what sets JK Companies apart from all other builders in the area.
Jason is committed and passionate about his work and will deliver a quality product to his customers.
JK Companies has built and framed several homes in numerous developments throughout Madison and St. Clair counties.
However, JK Companies is not a developer or a tract home builder but rather a builder that takes pride in building one home at a time to deliver the quality that is expected.
Quality craftsmanship, good design, experience in building, and personal involvement are just a few attributes that JK Companies brings to you and your new home.
JK Companies will work hard to earn your trust and business for life.
Phone: 618-531-8850
Email: jason@jkcompanies.net